This year we have an updated 4m transverter based on Sam G4DDK's Nacton transverter.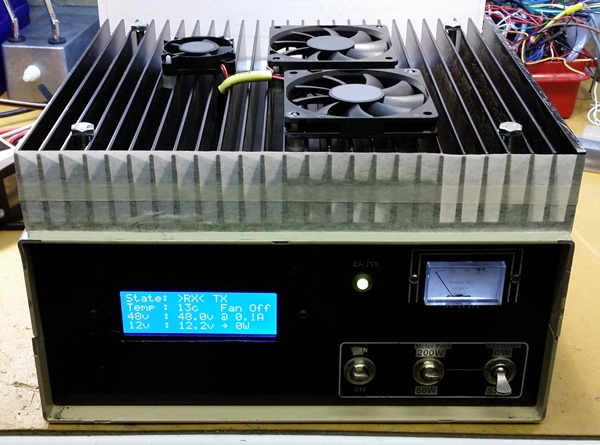 The transverter can receive signals from the generator down to, and beyond, –140dBm and can output 300w meaning running data modes at 50% duty cycle at 150w is easily possible.
A full write-up of the transverter, and it's history, is available on Gavin M1BXF's webpage.