Mull DX'Pedition '13
QRV: 10-16th May 2013
Continuing the Camb-Hams traditional Scottish Island activations, beginning with Mull in 2008, Harris in 2009 and 2010, Arran in 2011 and Mull in 2012 again, we've decided to return to the Isle of Mull in the Scottish Inner Hebrides (IOTA EU-008) this time in a great location for lower HF band operation, including 472KHz!
All HF bands from 600m to 10m covered with five stations on air simultaneously, all capable of running the legal power limit from five linear amplifiers
6m, 4m and 2m with a great take-off to the UK and Europe, again all at legal limit
472KHz operation
With the success of EME last year we will focus more effort in 2m EME with an elevation system this year giving us more time on the moon
Equipment wise, here's a taster:
HF

5 * Elecraft K3 transceivers on HF
3 * Elecraft KPA-500 amplifiers
Expert 1K-FA HF linear
Kenwood TL-922 HF linear
5B4AGN and DuneStar transmitting band-pass filters
15m: 5 element monobander

LF

630m: Homebrew 472KHz transverter (80m > 630m)
630m: 20m tuned vertical

VHF 6m

6m: Icom IC-756ProIII transceiver
6m: Yaesu VL-1000 "Quadra" linear
6m: 6 element YU7EF wide spaced

VHF 4m

300W solid-state linear and OZ2M transverter, FLEX-1500 driver
7 element YU7EF wide spaced

VHF 2m

Icom IC-910 transceiver
Beco 1Kw solid-state 2m linear
17 element Tonna with elevation

UHF 70cm (UKAC Only)

Icom IC-910 transceiver
Homebrew (FreeScale) 500w solid-state linear
21 element Tonna
We'll be on air from Friday 10th May until Thursday 16th May.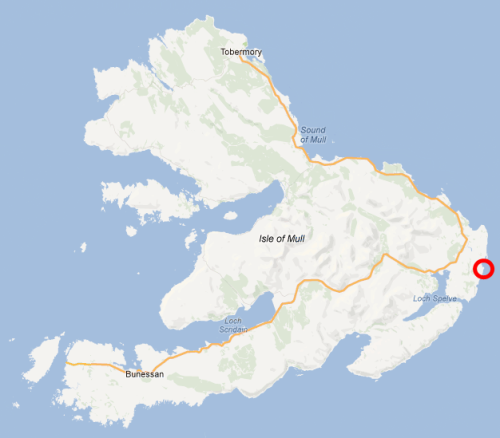 The cottages we have book literally traverse the locator boundary between IO76EJ and IO76EK. The shack is in IO76ej, so we've gone for that one!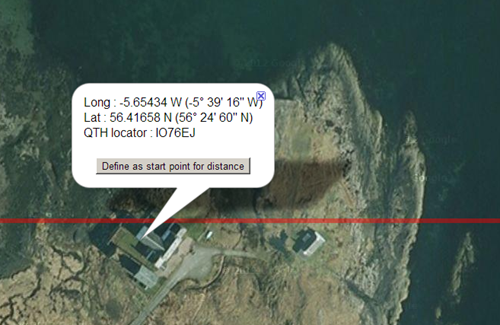 Here is a slideshow for the Flickr Mull2013DX photos.
Colin G4ERO built a 15m beam and spent most of his time on 15m working the world, a song had to be made…