We came to Lewis with a low ERP 23cm EME system with hopes of making a handfull of QSOs. We up till now we have 9 EME initials on 23cm with a few days to go.
Here are a couple of screenshots of some of the QSOs.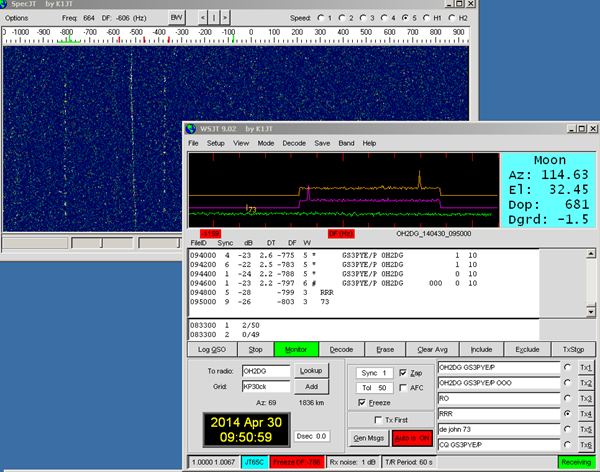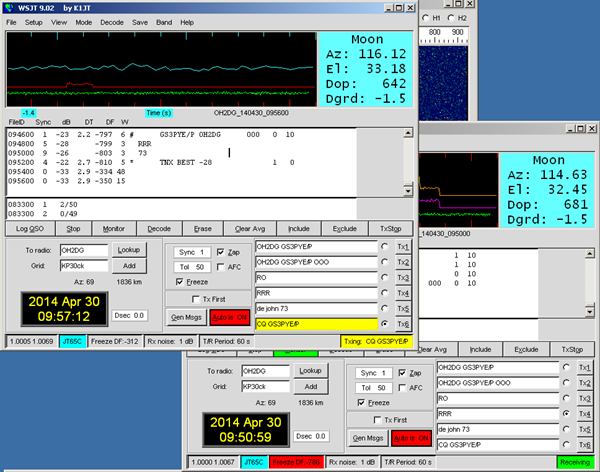 2m EME has been impossible due to local high noise levels on 2m.