M1BXF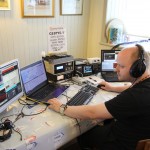 Gavin Nesbitt MM1BXF (M1BXF while in England) – The group's primary geek, has almost every conceivable gadget that can be used in Amateur Radio. Known to run 3 QSOs at once on 3 separate bands.
M0MJH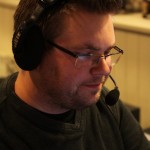 Mark Hickford M0MJH (MM0MJH while in Scotland) – Amateur singer and samba drummer (surdo – whatever that is!?), enjoys Jack Daniels and custard, sometimes simultaneously, pedestrian mobile HF operations (including working VK7s from his backpack) and plays bingo.
M1ACB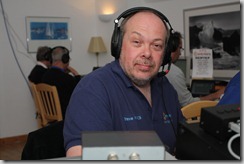 Steve Thomas M1ACB (MM1ACB while in Scotland) – The group's token half-Welshman, an RSGB regional manager, great operator, keen photographer and likes sheep.
G3VFC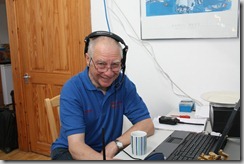 Terry Chipperfield G3VFC (GM3VFC while in Scotland) – Rob M0VFC's dad, member of the Medway group, cooks a great chicken curry (but don't let him cook the rice!)
G3ZAY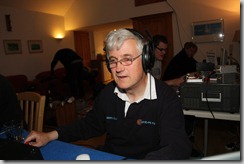 Martin Atherton G3ZAY (GM3ZAY while in Scotland) – Our best CW operator, seasoned DXPeditioner, global traveller and linguist (counts Gaelic as one of the languages he knows), brings along a lot of decent equipment on these trips, from radio equipment to camping gear. President of the Cambridge University Wireless Society.
G1SAA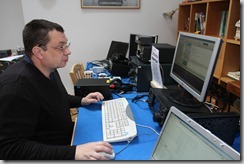 Robert Warner G1SAA (GM1SAA while in Scotland) – Another gadget freak – regularly acquires new toys, and brings along plenty of decent radio equipment on these trips. Coffee or tea, white. Enjoys data modes.
G0DDX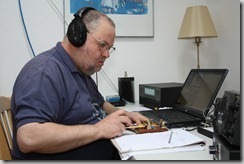 Geoff Wilkin G0DDX (GM0DDX while in Scotland) – Bit of a petrolhead, into his kit cars, and has been known to show us how to rebuild brake lines in 20 minutes. Always has tools with him to fix anything vehicle related! Tea or coffee as long as it's milky.
2E0SQL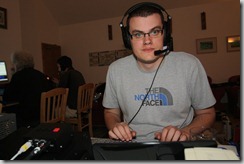 Peter 2E0SQL (2M0SQL while in Scotland) – another SQL geek (callsign gives that one away), web developer, keen contester, satellite ops geek. Doesn't do coffee, prefers tea. Developing cloud-based logging tools in his spare time. Prefers WordPress over Joomla.
M0VFC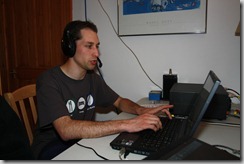 Robert M0VFC (MM0VFC while in Scotland) – resident logging software programmer, SQL geek, photographer, videographer. Can't start the day without coffee. Getting better at CW. Still finding bugs and improving the logging software, while we use it!
M0LCM
G0TPX