John G4BAO spent a long time preparing the Earth-Moon-Earth (EME) 2m and 23cm systems before we left Cambridge and now he's in his element working people 'off the moon' from the Isle of Lewis.
These pictures were taken of John attempting some CW EME contacts on 23cm this afternoon :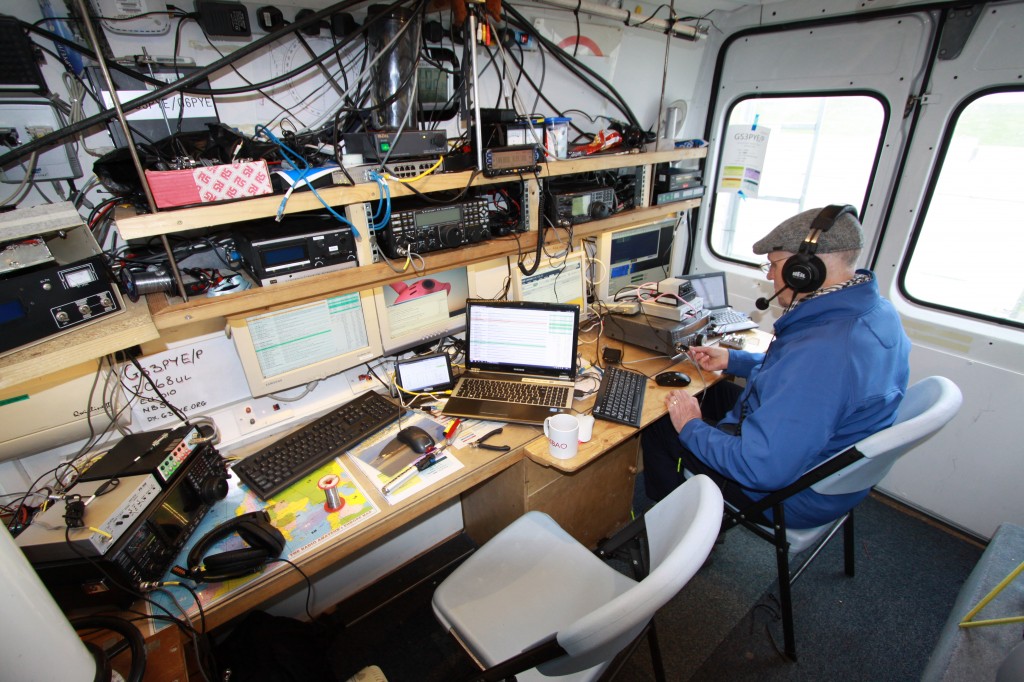 John G4BAO operating the 2m and 23cm EME system in Flossie, with the 6m and 4m stations to his left.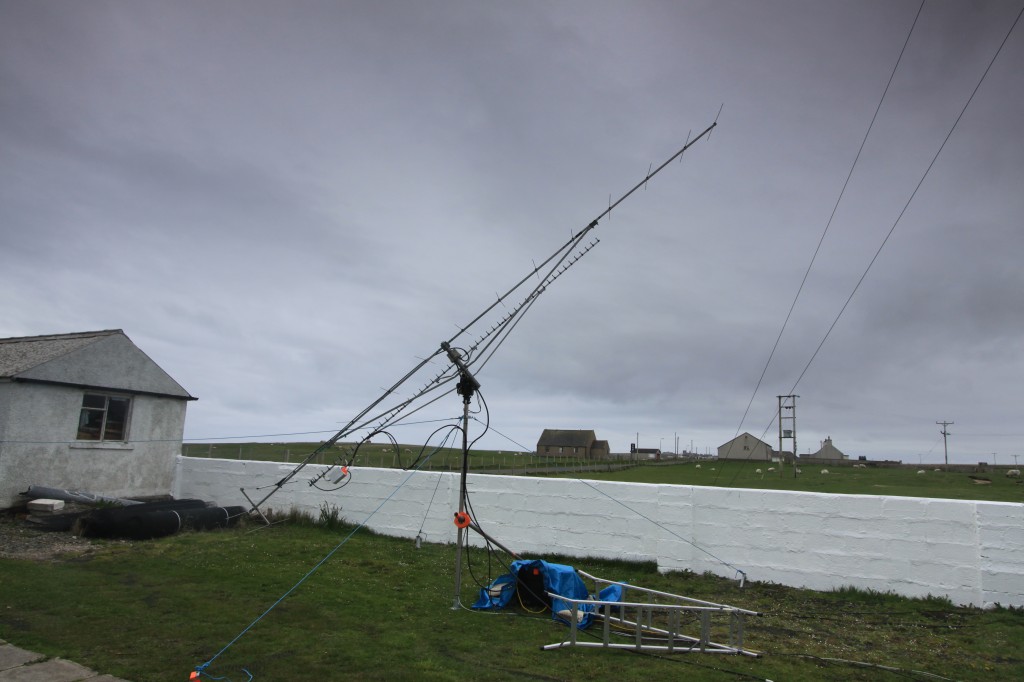 GS3PYE/P 2m and 23cm EME antennas in operation on the Isle of Lewis.