This year again, we have the higher band stations based in Flossie.
Gav M1BXF and John G4BAO both put in many weeks of preparations for that stations before we left for Lewis and the photographs below show just how much equipment they brought to support the 6m, 4m, 2m & 23cm stations.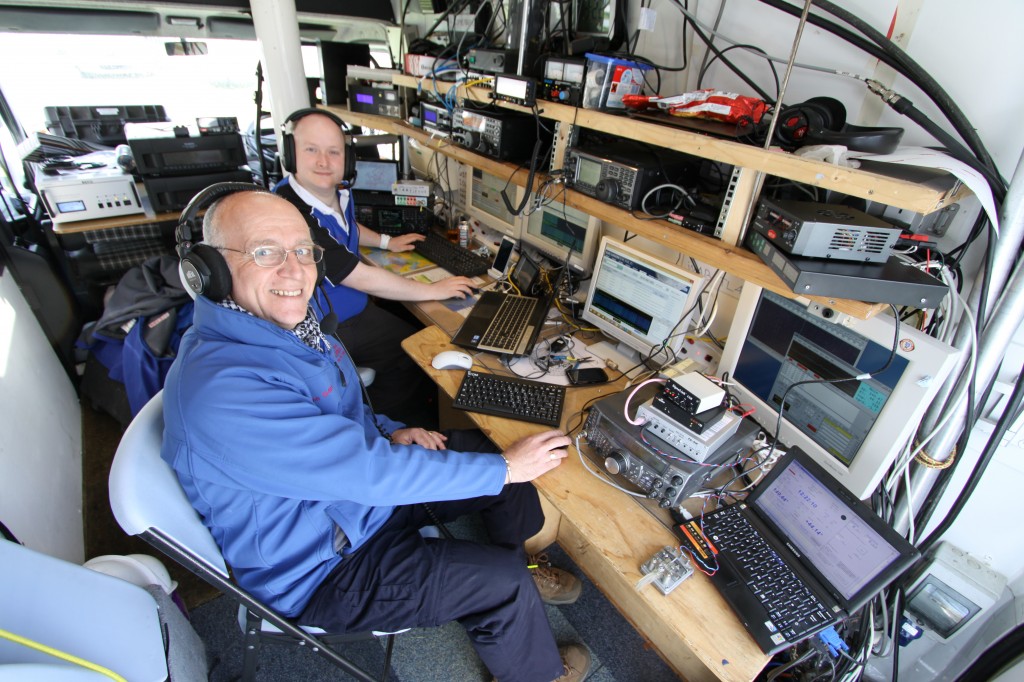 There are also frequent dashes outside to cover the various pieces of equipment when the rains comes. This is Gav and John covering the 23cm EME equipment in some very strong winds. You can see the bend on the 2m and 23cm EME beams as the wind blows in from the left.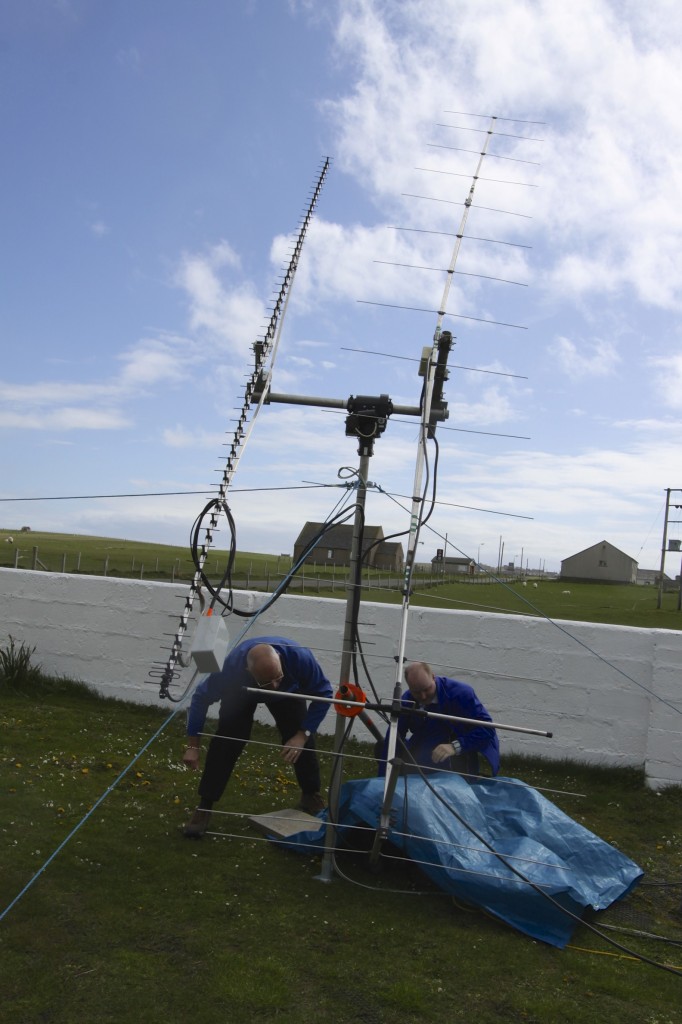 Gav M1BXF and John G4BAO have spent many hours alone outside in Flossie doing some really great work on the higher bands, but the isolation from the rest of the group doesn't seem to have affected them at all ….. 😉